Happy New Year 2018 – from Everyone at Mailcoms
2017 has been a great year in the franking world. With the introduction of new franking machines and updated franking machines, more and more companies have switched to franking.
Best wishes for 2018 and all of us at Mailcoms would like to wish you all a Happy New Year. We hope to see you more in 2018.
Happy New Year from Everyone at Mailcoms
We hope you have a great 2018!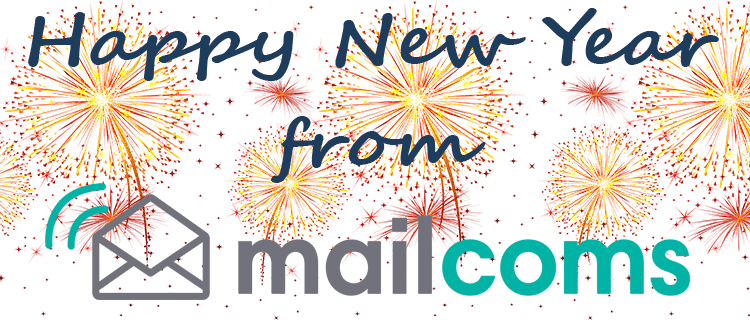 Remember you can receive huge savings on franking machine supplies with Mailcoms. Visit our franking machine supplies store here and receive the lowest prices for a range of franking supplies.
We also offer some of the lowest priced franking machines in the UK. View our range of franking machines here and get a franking machine quote today.