Low Volume Mailmark Franking Machine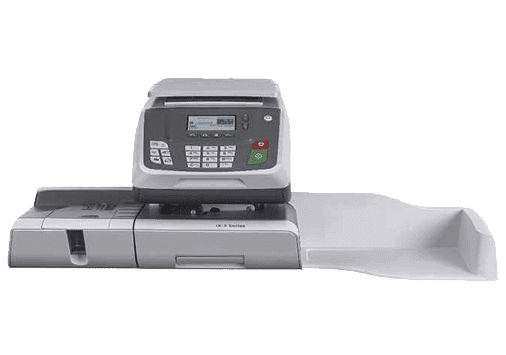 'Mailmark' ready for maximum postage discounts.
The Quadient iX-3 Series is a Mailmark Compatible franking machine perfect for an average daily volume of up to 200 letters per day. Ideally designed for sending letters, packets and parcels.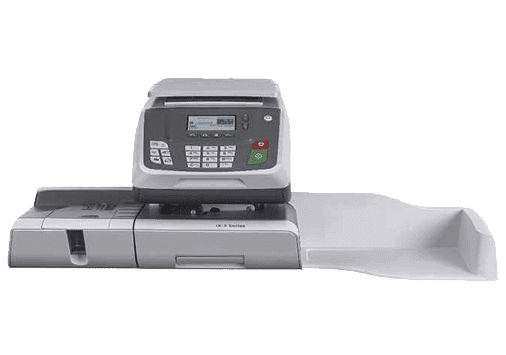 Perfect for letters & parcels up to 3Kg
The iX-3 Series low volume business franking machine is the perfect for sending up to 100 letters or parcels per day.
Compact, quiet and easy to use, growing businesses count on innovative productivity tools to keep their offices running smoothly. The iX-3 Series professional franking machine makes it easy to weigh, frank and send your mail.
Simple to operate, the highly featured iX-3 Series with ultra-quiet operation is designed to fit well into your office / work environment and process mail efficiently. With its state-of-the-art technology and amazing online data / services you'll get much more out of your mailing budget.
Give the right impression Promote customer relations with printed slogans that enhance the professional image of your organisation. Select advertising slogans to reinforce the communication to your customers. Pricing your mail has never been easier Don't be confused by postal rates.
You'll be amazed by how simple the the iX-3 Series's rate wizard is to use whichever rate you need.
Always Connected
With LAN & Wi-Fi connectivity options at your dispense, you will always be fully connected.
Process All Your Mail
A 10mm letter slot will ensure all your letters are cleanly and accurately franked.
Never Over Pay
Use the integrated 3 Kg scale to accurately weigh and frank all your mail every time.
PIN Protection
Protect your departmental accounts from unauthorised use with PIN code security.
Best in the industry on Trustpilot
Customer service is paramount, which is why we have always gone to great lengths to ensure our customers are always happy. Don't take our word for it read for yourself on the independent review site Trustpilot.
UK Based Franking Machine Support
We can provide franking machine support nationwide for a range of different franking machine models. Full telephone and instant chat support available by fully qualified franking machine technicians.
We can now offer all of our customers live video web support from our trained franking machine technicians.
Take a look at our franking machine support pages to see if we can help. If you are still in need of support, please do not hesitate to contact us today.