Custom Printed Logo Envelopes Branded For Your Business
Print your company logo & franking impression on to one envelope
Custom Franking Logo Envelopes
Are you missing or having problems printing your franking logo, return address, or any other messaging onto your outgoing envelopes following the recent Royal Mail franking machine updates?
Our custom printed franking logo envelopes offer the perfect solution, allowing your logo to be printed in full colour rather than just franking blue, along with your franking impression.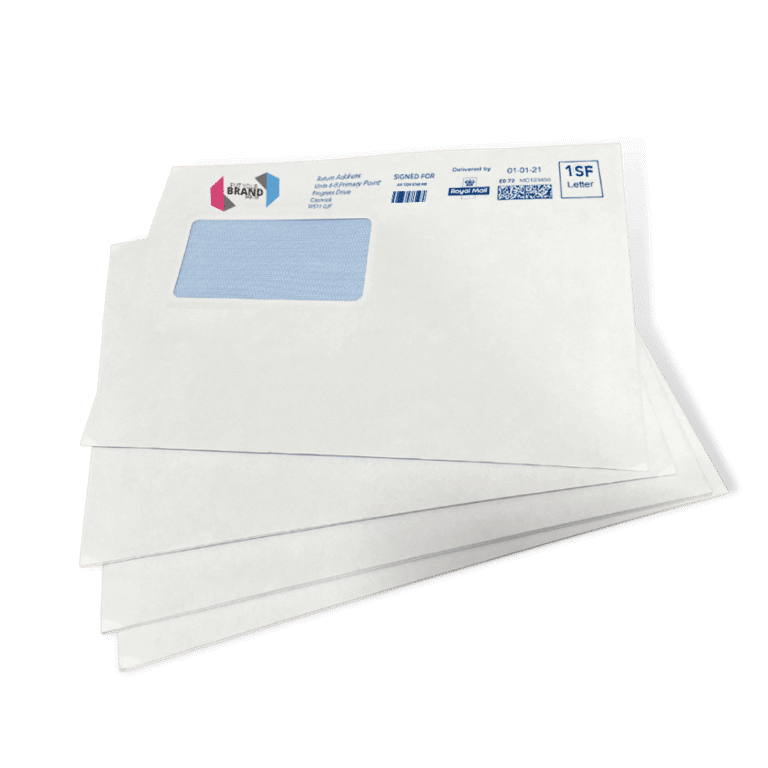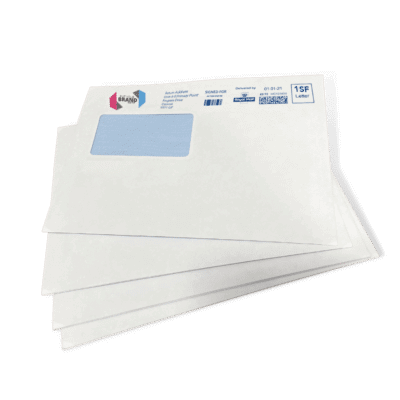 RISK FREE - 100% Total Satisfaction Guarantee
We provide a FREE visual photo of your printed envelopes and will not process and print your complete order until you have approved by either our proof approval application, email or video. You can make any amendments as required until you are 100% satisfied with your sample before your order is put into full production. If you wish to order a physical sample first, you can do so by getting in touch with us. Amendments can still be made after receipt of the item however these will be visual approvals only. The full cost of the sample will be refunded off your first full order*. If you are not happy with the quality of the printed sample we will refund your order in full without quibble.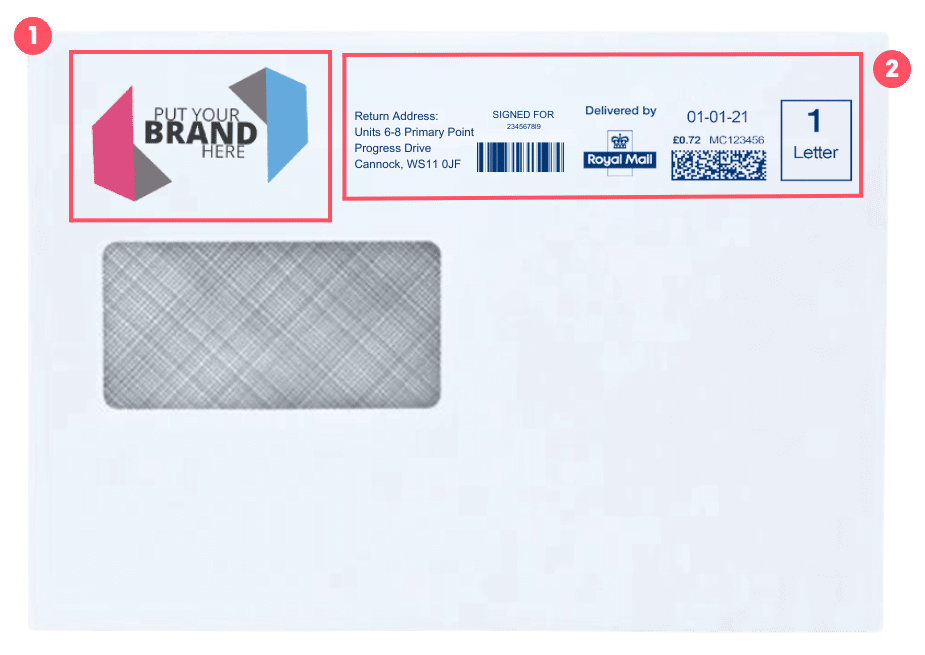 Simply upload your company logo, return address or custom message as a .png, .pdf, .psd or .jpeg file and we will print it on your envelopes for you.
There will still be room for your franking machine impression to be on your envelope to even include the Royal Mail Special Delivery/Signed For 1D barcode.