IS330 / IS350 Refill Service
Use our unique Refill Reset Service for the Neopost / Quadient IS330 / IS350 Franking Machine.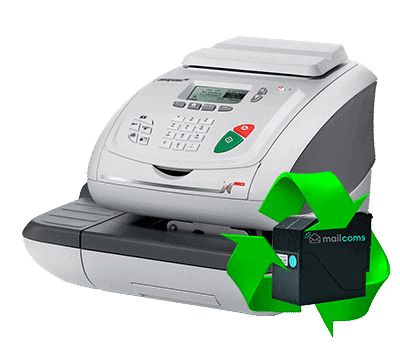 Reasons to Refill
In 2007 Mailcoms were the first company in the UK to offer a refilling and resetting of franking machine ink cartridges.
Since then we've come a long way, our ink has since been approved by the Royal Mail, our range has increased to most modern franking machine cartridges available today including Mailmark ink and we're still by far the largest in the UK offering this unique service.
In addition, the Office of Fair Trading even wrote to us to highlight their satisfaction that customers are now given more choice for replenishing their franking ink supplies.
Email us today if you want to know more about refilling your ink cartridge.
Benefits of Refilling Your Ink
Per Cartridge – £39.95 + Vat (including return Delivery Cost)
Instructions
Please download, print and complete the form and send your used ink cartridge and the completed form to:
INK CARTRIDGE REFILLS
Mailcoms Ltd – 3 & 4 Heritage Park, Hayes Way
Cannock, Staffordshire WS11 7LT
Please ensure you apply the correct 'Small Parcel' postage and the cartridge is either in its original packaging or well packaged to avoid damage in the post.
Once received we will test your cartridge and if the cartridge can be refilled successfully we will contact you to take card payment. Once payment is made we will return the cartridge within 48 -72 Hours. Alternatively, we can issue a pro-forma invoice to enable payment to be made by cheque or BACS.
Your cartridge will be refilled with Royal Mail Approved Mailmark blue ink guaranteed to last an equivalent amount of impressions as when it was new.
Mailcoms Neopost IS330 / IS350 Shop
Also See Our Neopost / Quadient IS330 / IS350 Products