The Do's And Don'ts Of Franking Supplies
Here at Mailcoms we can offer you a wide range of franking supplies and other useful business essentials. We can help ensure you keep your mailroom fully stocked up for all your common supplies such as inks and labels. Over the years it is safe to say that we have learnt a thing or two about franking supplies and the best way to remain fully stocked.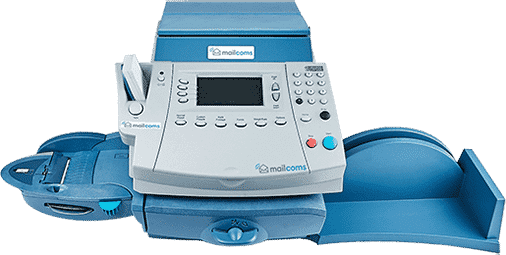 As such there are certain do's and don'ts when stocking up on and using your franking supplies. When all employees get on board with these do's and don'ts there will rarely be a day when you are short on your franking supplies. However when some employees are not on the same page, it can cause slight issues with your stock control. Take a gander below at the most common do's and don'ts of franking supplies.
Do Take What You Need!
When you take any franking supplies ensure that you consider others in the office and only take the supplies you absolutely need. If you accidentally take too many franking labels for example simply return them to their original place.
Do Take Note Of Low Franking Supply Levels!
If you notice that some franking supplies are running low, notify the person in charge of topping up the supply. Emergency shortages are sometimes hard to resolve. If you notice your meter envelope supply is down to the last 10, notify someone.
Don't Take Franking Supplies Out Of The Office!
This is a given but still important to note. Please do not take any franking supplies out of the office unless you are authorised to do so. Your businesses franking supplies belong at work and should only be used with the franking machine your company owns.
Don't Move Franking Supplies Around The Office!
Almost every office in the UK will have a specific location for where your franking supplies are kept safe and secure. Don't move the location of your franking supplies without doing a few things first. Check with the person in charge of stock control and ensure that any new locations are agreed with and convenient for all. If and once agreed, tell the office about the change of location. This will help keep everyone in the loop about your franking supplies location.
If you are interested in getting a franking machine or upgrading to a Mailmark franking machine with even lower prices available, then please view our franking machine page here or call us today on 01543 572 776.
We are a Royal Mail Authorised Independent Inspector & Maintainer of Franking Machines with over 20,000 customers nationwide and we can supply you with our very own range of models.