Advantages Of Using A Franking Machine Compared To Stamps
In today's modern era, using technology to send emails and texts is the norm. Writing and sending a letter is therefore not done very often, but in business sending letters is a vital way of keeping in touch with your customers and updating them with the information the customer needs. Invoices, business updates or mailshots can all be sent via letters and they are very important in keeping customers happy and in the loop.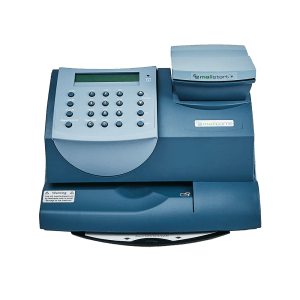 One way of sending these important letters for businesses in the UK is via the use of franking machines. A franking machine is a piece of equipment that essentially prints money in the form of postage. The ink impression produced from the equipment will be applied to outgoing mail items and the printed details all correspond to a Royal Mail account. There is no need to purchase stamps and many businesses in the UK are now using a franking machine to send their letters and parcels.
Stamps V Franking
There are two ways of sending mail in the UK – stamps or franks. Stamps is the traditional method of sending mail and many businesses still send mail via this method. They can be brought from your local Post Office and is the more expensive postal option. They also require someone to lick and apply the stamp to a letter or parcel, taking time out of someone's working day.
On the other hand you can frank mail via a franking machine. This is the cheaper method of sending mail, with almost every franked impression saving you some money over the use of stamps. For example a standard franking machine will save you 8p per first class letter and 15p per second class letter (based on the 2017 postage rates).
An ink stamp is produced when using a franking machine and these can be customised to suit your business, with a business logo and/or return address being franked. This will help convey a better image and message to your customers. Most franking machines now also have an integrated weighing scale which will help eliminate any risk of miss paying for a mail item, being very convenient and money saving.
Adding postage to the franking machine is a must and this can be completed 24/7, being more convenient than going to the Post Office within a restricted time frame. When you need the postage you can add the postage. Forget queuing at the Post Office and get your postage any time you desire. To ensure you do not spend too much on postage, the franking machine can be PIN code protected and expenses can be monitored.
Based on the above, these are the general advantages that a franking machine has over stamps:
– Postage Discounts
– Professional Business Image
– Accurate Franking
– Open 24 Hours A Day
– PIN code protection
– Tax Savings
– Convenient
If you are interested in getting a franking machine or upgrading to a Mailmark franking machine with even lower prices available, then please view our franking machine page here or call us today on 01543 572 776.
We are a Royal Mail Authorised Independent Inspector & Maintainer of Franking Machines with over 20,000 customers nationwide and we can supply you with our very own range of models.