Neopost Autostamp Franking Machine – Guide By Mailcoms
Neopost Autostamp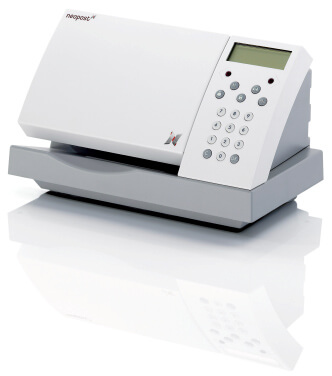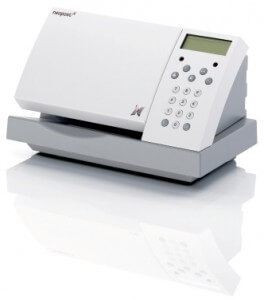 Low Volume Franking Machine (Speed of up to 20 franks per minute)
The Neopost Autostamp franking machine is a entry level and low volume franking machine, suited for any small business just learning to frank or who are new to the franking machine industry. With a top speed of 20 items a minute, this machine is perfect for any business sending around 30-40 items of mail a day. It is compact, small and works in quiet operation, meaning it will integrate into any office environment.
The Neopost Autostamp also allows your business to frank your mark on your mail. With advertising slogans and personalised messages available to use, you can use the Autostamp to increase your brand image. Frank your business logo and return address on every mail item franked. As well as this, the Neopost Autostamp will always calculate the correct postage cost every time, eliminating the risk of over paying for your mail items.
However, the Neopost Autostamp machine is not set to become Mailmark compliant, meaning that if you wanted to use the new and alternative Mailmark service, you will not be able to with a Autostamp machine. Get a low cost Mailmark Franking Machine Quote for a similar machine here.
Get some low cost Neopost Autostamp Franking Machine Supplies here.
Get a low cost Franking Machine Quote for a similar machine here.
Neopost Autostamp Specifications
Speed: 20 letter per minute
Scale: 2 Kg
Feeder: Manual Feeding System
Max. Envelope Thickness: 8mm
Connection Method: LAN or Telephone Line Connection
Envelope size: DL, C5 & C4
Job memories: Up to 5
Accounts: Up to 10
Advertisements: Up to 10 available
PIN Protection: Yes
Dimensions: Width: 300mm, Height: 190mm, Depth: 210mm
Weight: 2.8 Kg
Neopost Autostamp Running Costs
Ink: £34.95 for around 2,500 prints
Franking Labels: £16.95 for 1000
Envelopes: £29.95 for 250