Frama Postage Machines Guide
Frama are one of the largest postage machine suppliers worldwide, supplying to over 50 countries. They can offer companies a wide range of machines, all built to last and suit the needs of all businesses. The most recent range of Frama postage machines come with Mailmark technology. This range ranges from their entry level Matrix F12 to the much higher volume Matrix F82.
Frama Postage Machines
Currently Frama supply a minor range of postage machines in comparison to other suppliers. They are however designed and suited for a wide range of businesses and mail volumes. Get a quote and find out about the newest Frama postage machines by using the various links below.
The list above is the most recent range of machines on offer at Frama. They are all supplied and manufactured by Frama and come with the latest range of franking technologies, including Smart Meter and Mailmark.
About Frama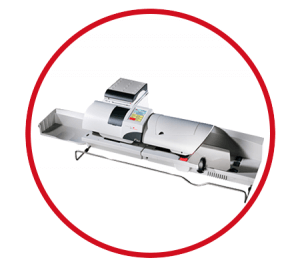 Frama, also know as Frama AG, are a European based franking machine supplier who are one of the largest manufacturers of franking machines worldwide. Their headquarters are in Lauperswil, Switzerland and from here they manufacture and supply their mail room products to over 50 countries.
Frama also have many subsidiaries factories located around the world including in the UK, India, Austria, Belgium, Sweden, South Africa and Germany.
Frama not only supply their own range of franking machines but they also manufacturer and supply a wide range of other mail room products. These include folding inserting machines, letter openers, folding machines, scales and shredders.
Here at Mailcoms however we can offer you our own range of reliable and robust postage machines. We can help save you money on both franking machines and consumables. CLICK HERE for a low cost quote.