Using A Franking Machine To Aid Your Business's Branding
Using a franking machine can not only save your business money every day, it can also help enhance and improve your businesses brand image. How is this possible? Well all modern franking machines now come with the ability to print a company logo and high quality graphics directly onto your mail items. This will help portray a much more professional image and will save you time and money on third party design materials. With any franking machine your business will be able to produce marketing mail, making it a more cost effective way to broadcast your business and increase brand awareness.
In this blog we will explore how a franking machine can exactly improve the branding of your company.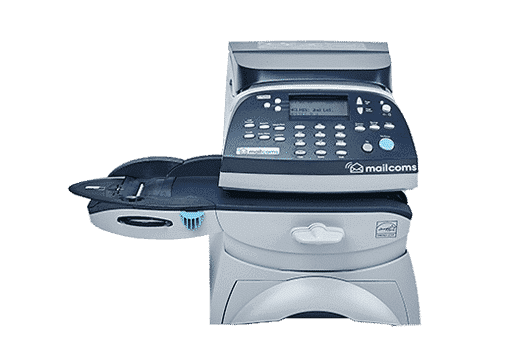 Frank Your Company Logos
One way to improve the professionalism and look of your mail and company is by franking a logo. Adding a logo or your own brand will help give of a more professional image of your business in the eyes of your customers. Make your mail stand out, all at the touch of a few buttons.
High Quality Graphics
The overall quality of your graphics and franking impression tells recipients a lot about your business. Not only this but high quality images can help retain the attention of your customers. Modern franking machines can frank graphics, messages and logos onto all mail items – all at a high quality. By making your mail more eye catching you will engage customers to the mail piece.
Simple, Clean Franking
Every mail item that is franked will be done so simply and cleanly. This can be achieved by the use of franking labels or by franking directly onto your mail items. Either way the franking impression produced will be crisp, clear and smudge-free. Most franking machines also incorporate a text facility that allows you to print directly onto envelopes or franking labels so that a logo and/or a text message is franked. In addition to helping you save money on your mail items, a franking machine also provides free advertising for your business. They can do much more than just simply franking your mail.
If you are interested in getting a franking machine or upgrading to a Mailmark franking machine with even lower prices available, then please view our franking machine page here or call us today on 01543 572 776.
We are a Royal Mail Authorised Independent Inspector & Maintainer of Franking Machines with over 20,000 customers nationwide and we can supply you with our very own range of models.