Preparing Your Franked Mail The Right Way
The Royal Mail makes it fairly easy and straight forward to prepare and send franked mail successfully. However at Mailcoms we do occasionally receive enquiries on how to prepare franked mail the right way. For this reason we would like to try and make your life easier. As such we have compiled some basic and useful checkpoints to use when preparing your franked mail, helping to ensure everything runs smoothly in your mailroom.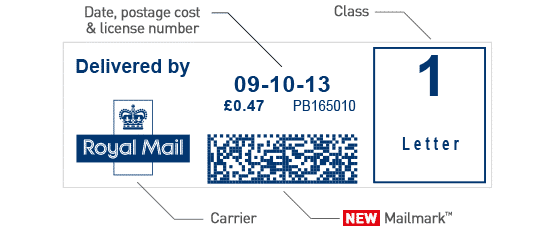 Things To Do & Check For When Preparing Your Franked Mail
– Do A Test Print! – Before you even start the franking process we recommend that you do a test print. Do this by setting your franking machine to £0.00. This will help ensure that you have enough franking machine ink for the job and it will ensure the franking impression is eligible. If the make is ever illegible then you may see a delay in delivery and/or receive a surcharge payment.
– Double Check! – Before you start franking please ensure that you double check the price, time and date.
– Mailmark Must Be Postmarked! – As part of Royal Mail's presentation requirements, whenever you frank with a Mailmark franking machine, the impression must be postmarked with the date it is posted on or collected on. If you wish to frank post for the following day or week, frank it in advance. Do this by setting the date forward on your franking machine.
– Frank A Return Address! – In some cases your mail will be undeliverable. For this reason we recommend that you always include a return address on your mail. This can be part of the franking impression or on the back of the envelope.
– Frank Mailmark On White! – A Mailmark franking impression must always be done on a white background as per the Royal mail's requirements. This means that if you wish to send a different coloured envelope a franking label must be used.
– Top Right Corner! – As well as being clean and clear, the franking impression must be franked in the top right-hand corner of your mail piece.
If you are interested in getting a franking machine or upgrading to a Mailmark franking machine with even lower prices available, then please view our franking machine page here or call us today on 01543 572 776.
We are a Royal Mail Authorised Independent Inspector & Maintainer of Franking Machines with over 20,000 customers nationwide and we can supply you with our very own range of models.