Pitney Bowes DM220i Franking Machine – Guide By Mailcoms
Pitney Bowes DM220i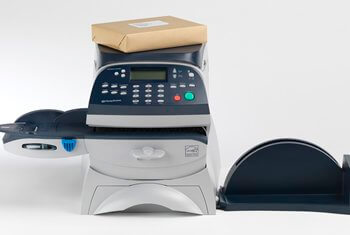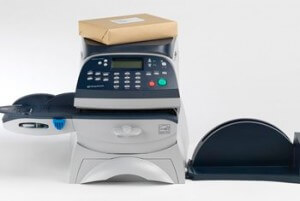 Mid Volume Franking Machine (Speed of up to 45 Franks per minute)
The Pitney Bowes DM220i franking machine is one of the new Mailmark compatible franking machines manufactured by Pitney Bowes. This means that your Pitney Bowes DM220i machine can receive Mailmark with this franking machine, allowing you to gain access to this brand new Royal Mail service. With fast speeds of 45 franks per minute, this franking machine is a fast working machine suitable for many businesses.
The Pitney Bowes DM220i is not only Mailmark compatible, but also it has an in built weighing scale which enables it to calculate the postage cost for you, making it even easier to frank mail. If you connect to a secure LAN connection, the Pitney Bowes DM220i will allow you to get postal rate updates, and software updates for the machine. This can be down loaded both quick and easily, making it a worth while franking machine to have. Click the following link to view more Franking Machines.
Receive a low cost Franking Machine Quote for a similar franking machine
View our entire range of Pitney Bowes DM220i Franking Machine Supplies
Pitney Bowes DM220i Specifications
Speed: 45 Letters per minute
Feed Method: Pass Through
Scale: 5KG weighing scale (Upgrade to a 7KG, 12KG or 35KG scale)
Max. envelope thickness: 9.5mm
Connection Method: LAN Connection
Job memories: 5
Differential weighing: Yes
Label dispenser: No
Accounts: 100 available
Envelope size: DL, C5 & C4
Mailmark Compatible: Yes
Dimensions: Height: 230mm, Width: 345mm, Depth: 400mm
Pitney Bowes DM220i Running Costs
Ink: £64.95 for around 5,000 prints
Franking Labels: £16.95 per 1,000
Logo & Return Address: Free
Service Agreement: £199.00 per annum
Royal Mail Rate Updates: Free
Installation Charge: Free
Postage Top Up Fees: Free
Share This On Social Media!