Neopost IS440 Franking Machine – Guide By Mailcoms
Neopost IS440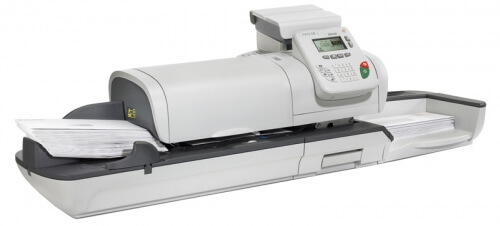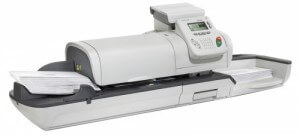 High Volume Franking Machine (Speed of up to 95 franks per minute)
The Neopost IS440 franking machine is a high volume franking machine, suitable for many businesses franking large volumes of mail a day. Allowing your business to frank in Smart Blue, and franking a clean and clear impression every time, this franking machine will improve the over all look of your mail. Help your business increase its brand image by using a Neopost IS440.
The Neopost IS440 also has a top speed of 95 franks per minute, which makes it one of the quickest machines currently on the market today. Also coming with an integrated weighing scale, the Neopost IS440 will help reduce any stamping errors, as this machine will automatically calculate the price of your frank.
The Neopost IS440 is also a Mailmark compliant franking machine, which means that your business will be able to gain access to this new service released by Royal Mail. Like Neopost, Mailcoms can also offer you our own range of Mailmark Franking Machines. View our range of Mailmark Franking Machines here
Get a low cost Franking Machine Quote here
View our entire range of Neopost IS440 Franking Machine Supplies
Neopost IS440 Specifications
Speed: 95 Letters per minute
Feed Method: Automatic
Scale: 3KG, 5KG, 10KG or a 30KG scale
Max. envelope thickness: 12mm
Envelope Orientation: Landscape or Portrait
Connection Method: LAN Connection or Telephone
Job memories: 9
Label dispenser: Yes
Accounts: Up to 25
Envelope size: DL, C5 & C4
Dimensions: Height: 298mm, Width: 1043mm, Depth: 375mm
Neopost IS440 Running Costs
Ink: £59.95 for around 12,800 prints
Franking Labels: £16.95
Logo & Return Address: Free
Service Agreement: £399.00 per annum
Royal Mail Rate Updates: Free
Installation Charge: Free
Postage Top Up Fees: Free
Why Not Share This?