Making Your Mailroom More Efficient
In today's modern era where technology is becoming more and more important to our daily routine, sending mail is still a vital means for businesses. As such, keeping your mailroom tidy, organised and generally being on top of your mail is very important. Our blog will explore how your business can potentially achieve a more organised mailroom with the use of franking machines and printing the correct postage being two factors we will explore.
Your business may have previously explored services that can help lift the weight from your mailroom, such as a mail sending service. However outsourcing this job can become costly for any business. As such, there are other solutions that you can try to make your mailroom be more efficient.
First of all there are some basic questions that you may want to ask yourself and the people in your mailroom so that you can deal with your mail better and improve the mailroom.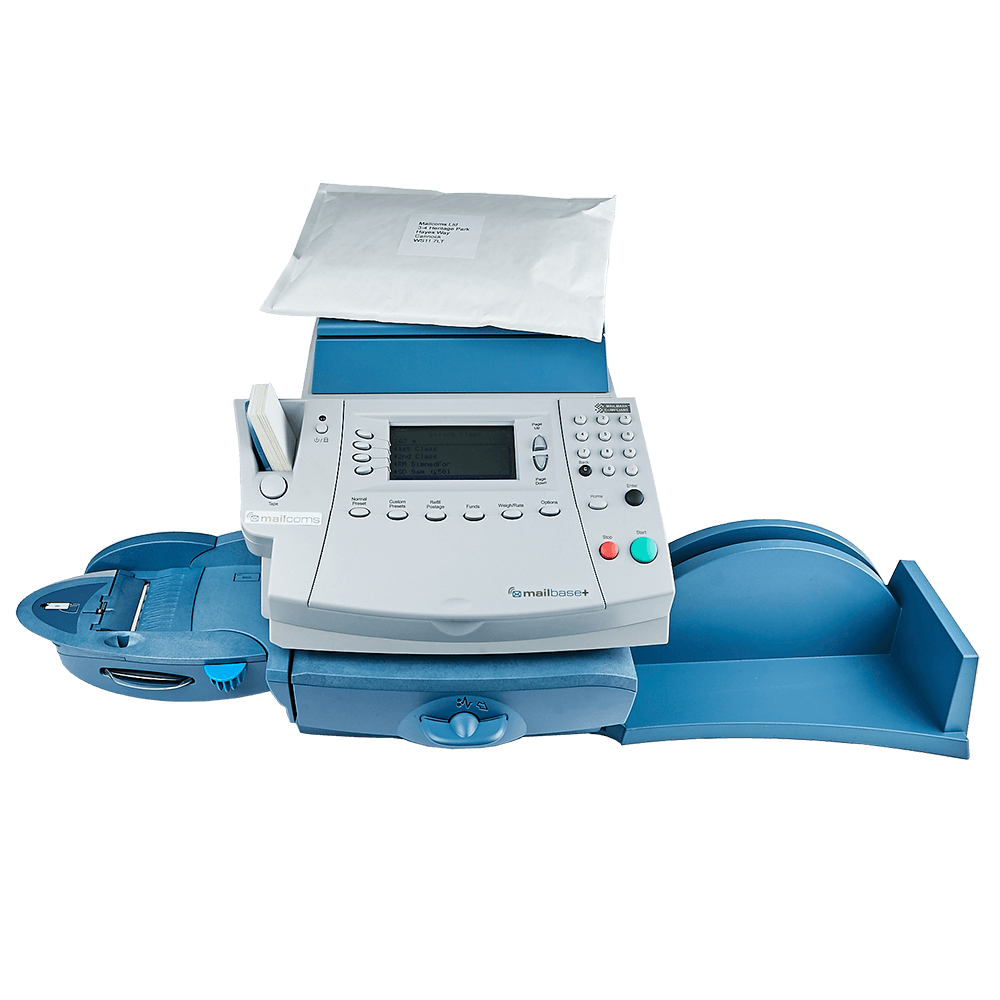 How are you using your mailroom's space?
The space available is a basic, but very crucial, aspect to a business. How you use the space available at your dispense, positioning the furniture and layout can all affect how productive staff are. Take a look at the space available in your mailroom. An ideal solution for your mailroom could be to have your internal mail on the one side of the room and the outgoing mail on the other side of the room. Keeping it all separate. From here an easy to follow workflow can be created with the outgoing mail, weighing scale and franking machine all in a convenient space.
For your internal mail you can potentially colour code the mail sorters based on individuals or individual departments (depending on the size of your business). For your external mail, you can have specific mail bags for the most frequent destinations. Ensure all employees understand the system in place and the workflow, this way your mailroom will operate at best productivity. Investing time and effort in training is really worth it in the long run.
How much mail are you dealing with?
If you send a lot of mail on a daily basis then you could potentially gain access to postal discounts, faster shipping and more. We advise doing some research about the postal services available to see what is on offer and contact your courier to find out more.
Where are you sending the mail to?
Where you send your mail is also important, as sending your mail domestically or/and internationally can give you access to further discounts or rewards. It is crucial to investigate which postal services offer the best benefits when dealing domestically or internationally.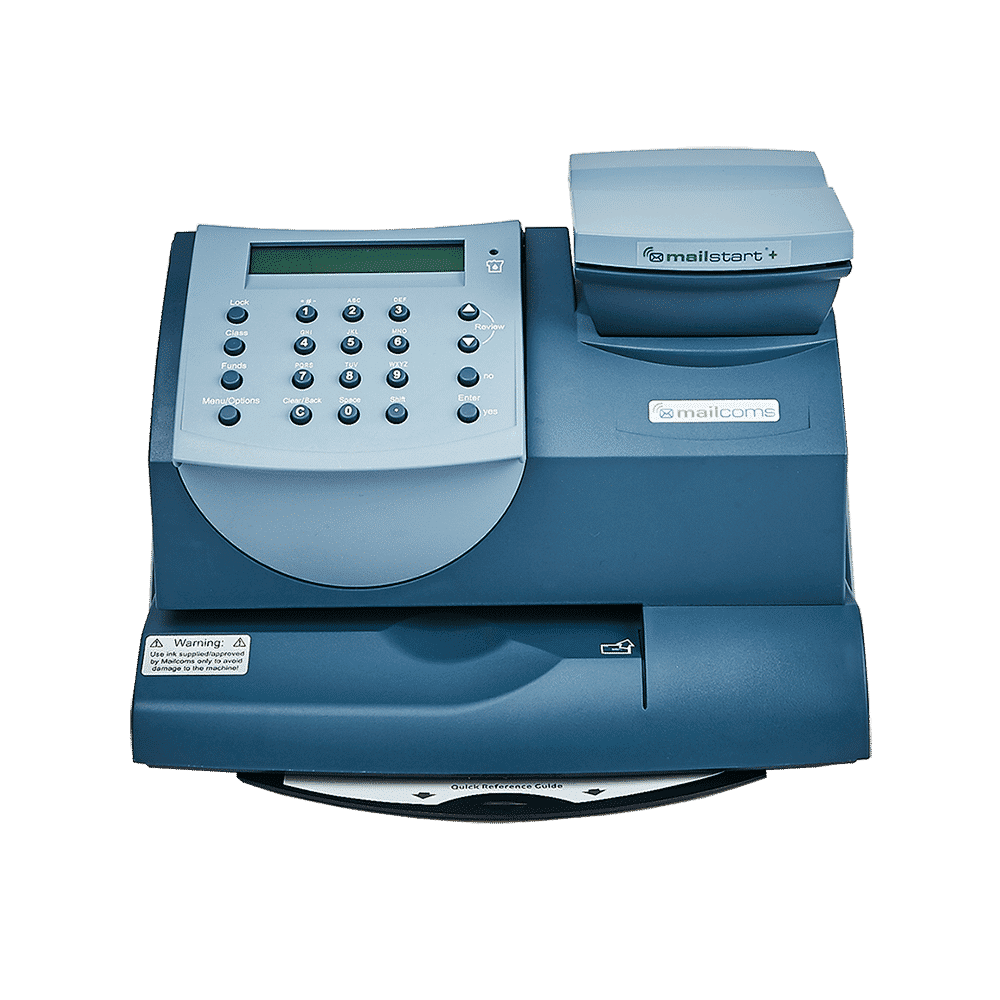 The Latest Technology – Worth The Investment?
When considering whether or not to invest in a piece of machinery such as a franking machine, you have to consider what is important to your business, how much mail do you send, how regularly do your send mail and much more. Is technology that will save you both time and money, worth the investment for your business? A franking machine for example will save you money in the long term, which essentially pays for the machine. So the right franking machine will save you a lot of hassle and, as the saying goes, time equals money.
A franking machine will save you money on every piece of mail that is franked through the machine. But this is not its only money saving feature. A franking machine also comes with a integrated weighing scale that can and will calculate the exact amount of postage that you need to apply. This will all but eliminate postage errors. The latest franking technologies enable businesses to save more money every time. See the latest rates for yourself to see the savings that can be made -> https://www.mailcoms.co.uk/royal-mail-postage-prices-2018/royal-mail-postage-rates-2018-franking-stamps.pdf
If you send out as little as 10 items per day or as much as 500 items per day, a franking machine will save you precious pennies and time. Manually stamping mail is a labour intensive job, prone to errors. A franking machine can and will make this job easier and faster whilst eliminating the errors. A franking machine will be a handy addition to any mailroom, and a Mailmark franking machine can be even more beneficial.
A Mailmark franking machine can help massively when sending your mail. If you are interested in getting a franking machine or upgrading to a Mailmark franking machine with even lower prices available, then please view our franking machine page here or call us today on 01543 572 776.
We are a Royal Mail Authorised Independent Inspector & Maintainer of Franking Machines with over 20,000 customers nationwide and we can supply you with our very own range of models.