Use A Franking Machine Today And Bring Down Costs
Many businesses would not know where their mailroom would be without a franking machine, whereas others might not even know of their existence. Either way we believe that all businesses should be benefiting from using a franking machine so that they can bring down their costs further.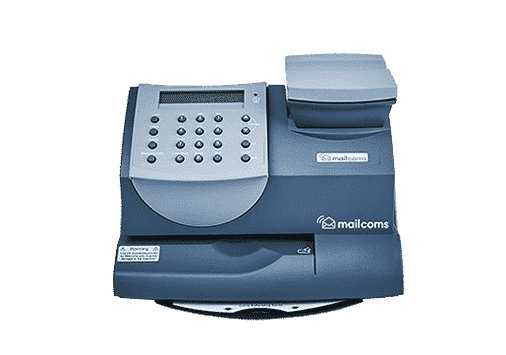 The Franking Revolution
The Royal Mail do not like it when businesses use stamps to send their mail because of the cost to produce and distribute the mail. For this reason the Royal Mail offer franking machine users a postage discount when using a franking machine – to help you and them benefit from sending franked mail. This postage discount is available in all franking machines and will continue to be available for years to come.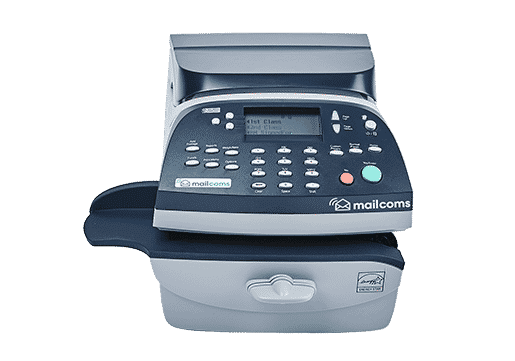 Here at Mailcoms Ltd we agree with the Royal Mail that every business should be using a low cost franking machine to help save you and them money and time. Stamps are a pain to use and end up costing businesses a lot more over the course of the year.
Sending stamped mail rather than franked mail costs businesses 10p more for every first class standard letter you send. It costs businesses 18p more for every second class standard letter you send. It may not sound like a large saving, but over time the amount saved will be huge, even if you only send minimal volumes of mail each day. To see how much you can save, download our PDF here: https://www.mailcoms.co.uk/royal-mail-postage-prices-2017/royal-mail-postage-rates-2017-franking-stamps.pdf
As you can see, the savings you can make over the course of the year is huge. So stop spending countless pennies on stamps, say goodbye to stamps and say hello to the new way of sending mail via a franking machine!
If you are interested in getting a franking machine or upgrading to a Mailmark franking machine with even lower prices available, then please view our franking machine page here or call us today on 01543 572 776.
We are a Royal Mail Authorised Independent Inspector & Maintainer of Franking Machines with over 20,000 customers nationwide and we can supply you with our very own range of models.