Read our top franking tips and find out how franking can be beneficial to your business.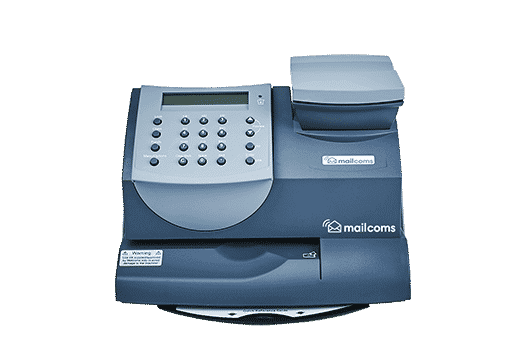 Check The Postage Rates Before Posting
Before you even frank your mail we advise that you check the postage rates. Many customers accidentally pay more than they actually need to by franking the incorrect rate on to their post. For example a common mistake that can happen is to set a franking rate for small parcels when a large letter rate would be cheaper.
Get The Address Right Before Posting
Again, before you even frank your mail we advise that you check the address is correct. This will reduce and almost eliminate items being returned to your business.
Sort Your Mail Out
Again, before franking we advise that you separate your mail (letters and packets) by service and size. The service being first class or second class and the size being standard or large.
Fold Your Letters When Possible
As simple as it sounds, we suggest that you always fold your letters if and when you can. Why? Well under the Royal Mail's Pricing In Proportion Scheme, businesses can save money by folding a letter and using a smaller envelope.
The Closest & Most Convenient Way
There are a lot of ways of sending your post, but always ensure that the closest and most convenient method is used. You can use Royal Mail collections to send your post but this can result in a charge depending on the amount you send and spend every year. You can also take your franked items to a local post office or sorting office with other customers deciding to use a dedicated franked mail box.
Franked Mail Pouches
If you send a lot of mail for collection then use the Royal Mail's franked mail pouches. These are suitable for standard and large letters, with as many as 200 letters or 45 large letters being able to fit into a single pouch. If these are not suitable for your business then mail bags are also available.
Send Your Post The Same Day
A franking impression includes dates. As such it is important that you send your mail the same day you frank. Many franking machines do however have an advanced date feature where you can frank an alternative date (such as next day's date).
Recorded Mail
When using a recorded service, such as Special Delivery or Signed For, the post office mist sign it off. If using a collection service from the Royal Mail then the postman can fulfil this for you.
If you are interested in getting a franking machine or upgrading to a Mailmark franking machine with even lower prices available, then please view our franking machine page here or call us today on 01543 572 776.
We are a Royal Mail Authorised Independent Inspector & Maintainer of Franking Machines with over 20,000 customers nationwide and we can supply you with our very own range of models.