FP Mailing Postbase Mini Franking Machine Information
The FP Mailing Postbase Mini franking machine is a new entry level model that is supplied by FP Mailing. This machine is mainly suited for businesses that send out small volumes of mail reaching no more than 15 items per day. As this machine is an entry level machine it does not possess as many features as larger volume franking machines.
FP Mailing Postbase Mini Franking Machine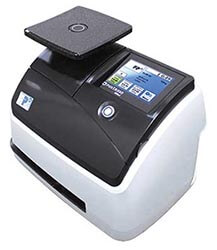 A manual feeder is used when franking your mail with the Postbase Mini and this enables a top franking speed of 15 letters per minute to be reached. The latest smart meter technology comes as standard with this model and this means that users can access and use all Royal Mail services liable to VAT. Also use its 300 dpi print quality to frank mail in smart blue ink, improving the readability of your franked impression.
Frank a personalized message and / or slogan onto your mail items and attract your customers. This can help expand your business name at no charge. Connect to a secure LAN connection if you want and benefit from re-crediting your machine when you want as well as using a faster download speed.
Mailmark Compatibility
The Postbase Mini is another franking machine that is now Mailmark ready. This means that businesses will be able to save even more money when franking their mail items whist having a more professional business image. As an entry level machine Mailmark may not benefit the users as much as larger volumes but it is still beneficial to use. Find out more about Mailmark here.
Postbase Mini Specifications
View the key specifications of the FP Mailing Postbase Mini franking machine below.
Speed:

15 Letters per Minute

Feeding System:

Manual

Weighing Scales:

2 Kg

Connectivity:

LAN

Max. Envelope thickness:

6mm

Print Quality:

300 dpi

Adverts:

10

Departmental Accounts:

10 available

PIN Security:

Yes

Smart Meter Technology:

Yes

Mailmark Technology:

Yes
If you would like a franking machine similar to the FP Mailing Postbase Mini then view our range of franking machines here.