FP Mailing CentorMail Franking Machine – Guide By Mailcoms
FP Mailing CentorMail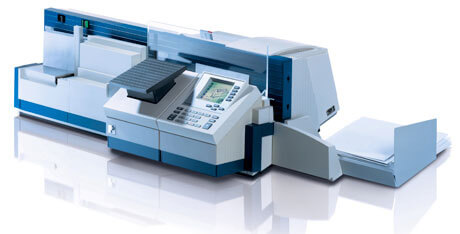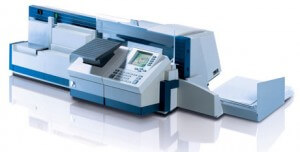 High Volume Franking Machine (speed of up to 150 letters per minute)
The FP Mailing CentorMail is a high volume franking machine, designed for many mixed mail items. With several optional features such as an automatic feeder, a power stacker and an extra dynamic scale, this machine is a truly all in one franking machine. Take full advantage of Smart Meter Technology and gain back your VAT when using VAT postal services.
Not only does the FP Mailing CentorMail machine come with these great features, but it can also handle mail items up to 20mm thick and it can frank various mail items, ranging from a small post card to a larger C4 envelope. This machine also has a Multi-Carrier franking option, which will allow your business to control and monitor all company expenditure on this machine, This may allow you to save up to 30% on your mail items.
However, the FP Mailing CentorMail machine is not set to become Mailmark compliant yet, meaning that if you wanted to use the new and cheaper alternative Mailmark service, you will not be able to use a CentorMail machine. Receive a low cost Mailmark Franking Machine Quote for a similar machine in minutes here.
Get a low cost Franking Machine Quote for a similar machine here.
FP Mailing CentorMail Specifications
Speed: 150 letters per minute
Smart Meter: Yes
Mailmark: No
Scale: 5KG Scale Available
Feed Method: Automatic
Max. envelope thickness: 20mm
Connection Method: Telephone connection
Smart Meter: Yes
Mailmark: No
Label Dispenser: Yes
Departmental Accounts: Up to 300
Advertising Slogans: Up to 15
Job Memories: Up to 20
Dynamic 1KG scale: Optional
Sealing Unit: Optional
Power stacker: Optional
Envelope size: DL, C5 & C4
Dimensions: Depth: 540mm, Width: 550mm, Height: 340mm, Weight: 25KG