Things To Know When Buying Your First Franking Machine
Sending lots of mail everyday at a substantial cost? Your company is starting to send more mail per day than your mailroom can handle? If the answer is yes to either or both of these then it may be time to purchase, rent or lease a franking machine. Here at Mailcoms we encourage almost any company to benefit from using a franking machine, but we recommend you not to jump the gun and buy the first one you see.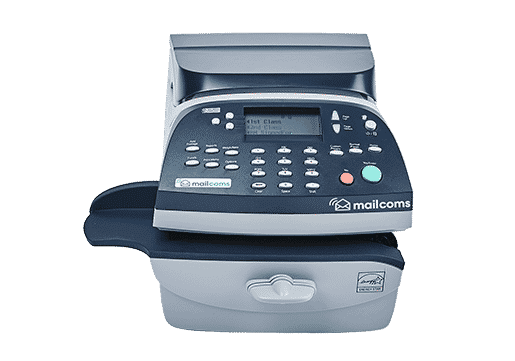 Choosing the correct type of franking machine and franking machine supplier is very important as getting this wrong can be a disaster. Franking machines are very similar to cars, houses and computers, getting the correct model is key. With the various amounts of franking machine models currently on the market this can be quite confusing. At Mailcoms we want to help you make the right decision when selecting your franking machine model, so here are things you need to know when buying, renting or leasing your very first franking machine.
Mailmark Technology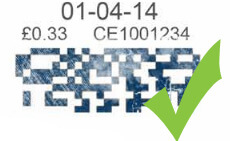 A couple of years ago the Royal Mail released their Mailmark incentive to bring business mail forward and to help benefit businesses across the UK. Anyone looking into getting a franking machine should make sure it is Mailmark compatible as standard. Mailmark is considered as the future of the Royal Mail and is highly beneficial to use.
Access cheaper postage rates and maintain your mail list better, all from a Mailmark franking machine. It makes very little sense to buy a non-Mailmark franking machine. Find out more about Mailmark here.
Franking Speed & Franking Volume
Every franking machine differs with its franking speed and the amount of volume it can handle. Many businesses however do not know that volume and speed do not necessarily correspond. For example you could have a franking machine that can process large amounts of mail every day but does not necessarily frank very quick. The opposite can also apply.
It is worthwhile analysing how much mail you intend to send per day, week or month so you can determine how fast you need to process mail. With a rough idea of what volumes you send you will be able to find a better franking machine for your personal needs. If you need assistance with this then Mailcoms are always here to offer our advice.
Size & Weight
The size and weight of your mail items is also an important piece of data. For example if your business only sends letters then you will not need a franking machine with a larger size and weight capacity. On the other hand if you send parcels then a larger machine will be required. Many franking machines come with an integrated weighing scale to assist with your weighing.
The Cost
The final factor, and perhaps the most important factor, that will dictate on the franking machine you buy, rent or lease is obviously the price you are willing to spend. A franking machine is a business investment so treat it as such. The original cost may seem quite large at first but remember a franking machine will be used for years to come and will save your business countless pennies every time you us it.
If you are interested in getting a franking machine or upgrading to a Mailmark franking machine with even lower prices available, then please view our franking machine page here or call us today on 01543 572 776.
We are a Royal Mail Authorised Independent Inspector & Maintainer of Franking Machines with over 20,000 customers nationwide and we can supply you with our very own range of models.