Make The Correct Impression With Your Business Mail
Making the correct impression is very important for business. Conveying a professional appearance can be the difference between gaining a customer and losing a customer – it really is that important. Getting the correct at the every encounter will build a solid relationship between your business and your customer. A franking machine can help you with this professional appearance when sending mail in the post, one of the many benefits of using a franking machine.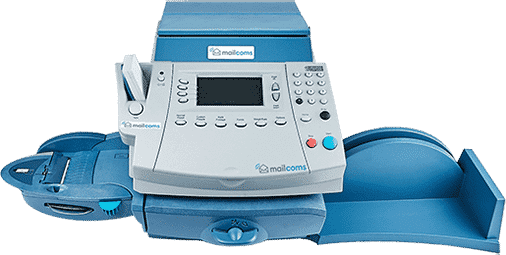 Marketing Messages
Printing the correct postage on an envelope is a guarantee when using a franking machine, but did you know you can also frank a company logo as well? Even before your customers open your mail they will be able to recognise your professional mail. By not using a stamp but instead your own logo, the Royal Mail logo and a barcode, you can show customers that you are not just any old player on the market. Letters will stand out better and customers will be able to quickly and easily identify the business.
Don't Let Your Customers Pay For Your Mail
Under paying for a mail item is a constant issue that the Royal Mail deal with and the reason behind this can vary. Royal Mail will still deliver the item but they may charge the receiver (potentially your customers) of the mail item. This is not an ideal situation for customer satisfaction. Fortunately a franking machine comes with a set of scales so that every mail item is accurately and correctly weighed and priced. This will help protect you against underpaying for mail and letting customers down.
Send Business Mail Professionally With A Good Impression
If you are interested in getting a franking machine and wish to start making the right impression, then please view our franking machine page here or call us today on 01543 572 776. We are a Royal Mail Authorsied Independent Inspector & Maintainer of Franking Machines and we can supply you our very own range of models.