Mailcoms Wins 'Local & Loved' Award 2014
Mailcoms are awarded "Highly Commended Business" by the independent referral website 'The Best of'.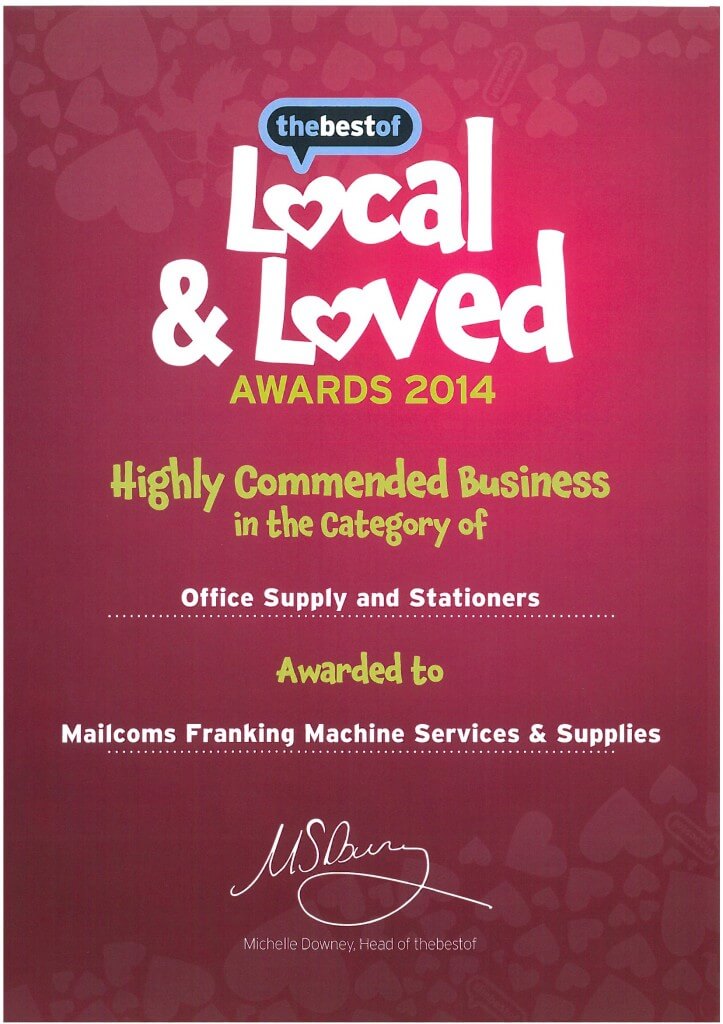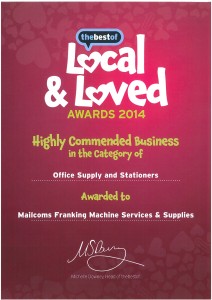 Mailcoms are 'Highly Commended' for Their Franking Machine Services and Supplies
.
'Thebestof' independent referral website runs a Local & Loved awards competition every year to find the most loved businesses across the UK. This year Mailcoms are proud to announce that they are regarded as "Highly Commended" in the business category of office supplies and stationers for 2014 in the UK.
This award has come from one of the UK's leading referral sites "the best of". This websites invites customers in the UK to leave feedback on their website to give your business a truly independent view on how we perform in the eyes of you – the customer!
CLICK HERE to view more details from customer testimonials from the "thebestof" website!
CLICK HERE to view our range of franking machines!
Why Not Share This On Social Media?