Franking Machines Are Designed For All Business
Many UK businesses believe that a franking machine is only suitable for larger businesses and that only larger sized businesses can truly benefit from franking. However Mailcoms are here to tell you that this misinterpretation of franking machines is not true and that franking machines are designed for all businesses of all sizes.
Whether you send hundreds of items every day or just the occasional mailing campaign, a franking machine will save you money and be of benefit to your business no matter what size your business is. Many customers that we have been in contact with are under the impression that a franking machine will not benefit them as they do not send a lot of mail or that the cost of one is quite off putting. Well Mailcoms are here to change your mind!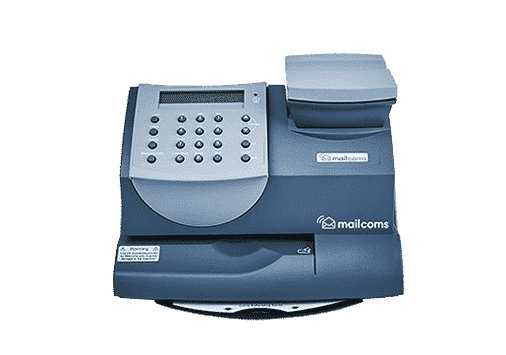 The True Benefits Of Using A Franking Machine
Whatever size your business is you can make effective and helpful savings on your postage. Using stamps also hamper your business slightly. You may not want to hear this but using stamps are not benefiting your business as much as a franking machine can. This can be very quickly and conveniently changed with Mailcoms franking machines and supplies.
By the time you have paid for the franking machine, brought franking machine supplies and topped up your franking machine with credit that you will not be able to benefit from a franking machine. This not true as a franking machine benefits your business much further than just the cost. Resources, time and convenience are just some of the added extras of using a franking machine as well as the huge savings.
For example, let's say you have 20 letters to send out which can either be franked by a franking machine or stamped by a member of staff. Which method will be quicker and more professional? The franking machine wins hands down every time. The time it takes to frank mail and feed mail through a franking machine is far quicker and more convenient, saving your business both time and money.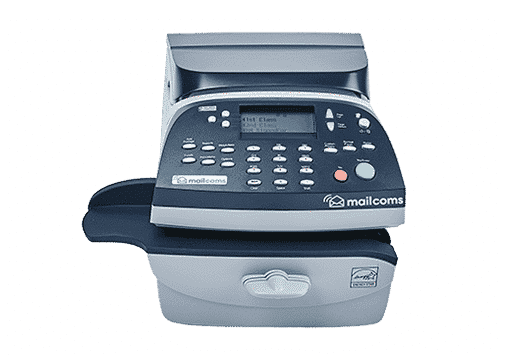 As well as this, your accounting will benefit from using a franking machine. How and why we hear? Well a franking machine informs you about the expenditure and VAT used as it can store this vital information. Once recorded, the VAT can be reclaimed via HMRC, making life much easier for all. You can even program the franking machine to frank a company logo or message onto your post, improving the professionalism and smartness of the mail item. Look cleaner, sharper and better in the eyes of your customers.
At Mailcoms we have the perfect franking machine for your business, just waiting for you to claim it. We have low volume franking machines, medium volume franking machines and high volume franking machines, allowing us to match yours needs easily. Just get in touch with Mailcoms today to start the process and see your businesses mailroom operations improve.
If you are interested in getting a franking machine or upgrading to a Mailmark franking machine with even lower prices available, then please view our franking machine page here or call us today on 01543 572 776.
We are a Royal Mail Authorised Independent Inspector & Maintainer of Franking Machines with over 20,000 customers nationwide and we can supply you with our very own range of models.