Frama Matrix F62 Mailmark Franking Machine – Guide By Mailcoms
Frama Matrix F62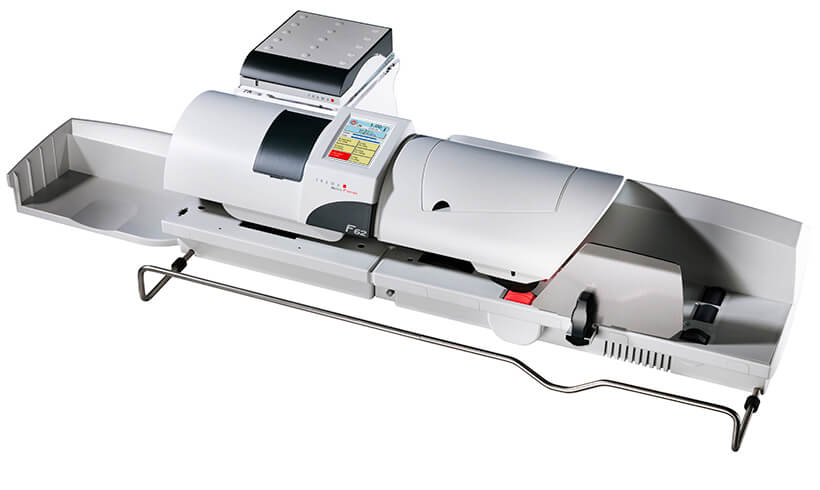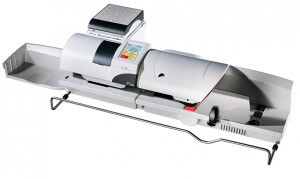 Mid to High Volume Franking Machine (Speed of up to 95 franks per minute)
Does your business send a mid to high amount of mail a day? If so then the Frama Matrix F62 Mailmark Franking Machine will be perfect for you. The Frama Matrix F62 Mailmark compatible franking machine is one of the new Mailmark machines released by Frama in 2014. With incredible speeds of up to 95 franks per minute, this mid to high volume franking machine is perfect for many businesses. This Mailmark compatible machine can be used by all members of staff as it has 36 easy to use one touch buttons. Take advantage of this new Mailmark compatible franking machine, and save both time and money for your business.
These are not the only features and advantages of owning the Frama Matrix F62 franking machine, as well as this, this Mailmark machine also has a label dispenser fitted into the machine meaning that you can frank parcels as well as letters. Frank your labels with advertising messages and company logos and apply them to your mail item. Also included is a built in Ethernet LAN interface connection which allows your machine to download updates remotely with little human interaction. For a complete list and description of all Mailmark Franking Machines, CLICK HERE.
Get a low cost quote for a brand new franking machine
Download the Frama Matrix F62 PDF here
Frama Matrix F62 Specifications
Speed: Up to 95 franks per minute
Scale: 2KG weighing platform, upgrade for a 5KG and a 30KG scale available
Max. envelope thickness: Up to 10mm
Connection Method: LAN Connection or Telephone
One Touch Controls: 36 programmable one-touch controls
Feeder: Automatic Feeder with an option of a integrated sealer
Label Dispenser: Yes
Dimensions: Width: 1085mm, Height: 219mm, Weight: 15.3KG
Mailmark Compatible: Yes
Cost Centres: Up to 100 accounts (250 upgrade available)
Why Not Share This?