A Guide To Using Your Franking Machine For Mass Mailings
Many businesses in the UK send thousands of items in the post every day. If you had to travel to and from the Post Office for these mass mailings it would be very costly in money and man power. A franking machine is therefore a perfect solution to this issue as it can help eliminate this wasted time and money, whilst providing many more franking benefits.
What is a franking machine?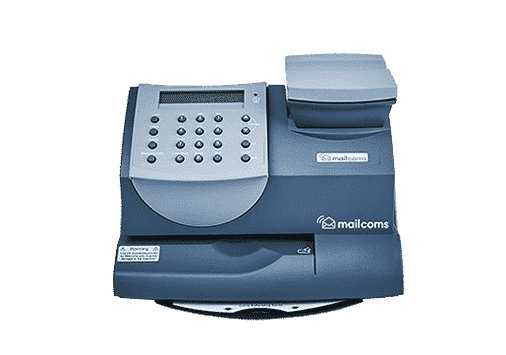 A franking machine is a piece of equipment that is used to assign postage to letters. It is an alternative to sticking stamps on to your envelopes and a franking machine works by applying something called a franking impression onto your envelopes instead of a stamp. Using a franking machine is faster, more efficient and more professional than stamps. A franking machine is also highly recommended to all businesses that send mail, especially if you send higher volumes, due to the benefits that can be gained.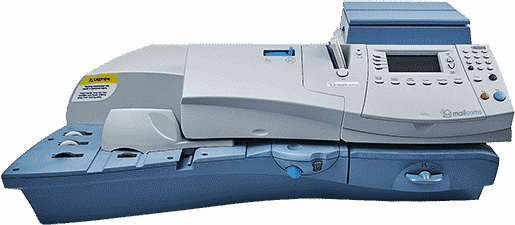 How can a franking machine save me time?
Almost all franking machines now come with an integrated weighing scale as standard and this will help weigh all mail items and determine the correct postage every time without fail. It is highly likely that you have, at some point, miss paid for a mail item and the hassle involved with this is highly inconvenient. With a franking machine you can avoid any such scenario regarding over or under payment of a mail item as its integrated weighing scale can be used instead. No more miss paying and you'll get a discount.
Many franking machines even have further enhanced functionality features such as automatically opening, inserting and sealing your envelopes for you, helping to shorten the franking process. Without a franking machine, this task would be far more labour-intensive and it would require an operator to feed, envelope and weigh the envelopes manually.
How can a franking machine save me money too?
You may not know this but the Royal Mail actually encourages businesses to use a franking machine. They offer money discounts to any business that sends their mail via a franking machine as it benefits the Royal Mail. Almost every mail item will save you money and the potential savings are huge. See the latest Royal Mail 2017 / 2018 postage rates here and see how much you can save! https://www.mailcoms.co.uk/royal-mail-postage-prices-2017/royal-mail-postage-rates-2017-franking-stamps.pdf
Manage expenditure
Another key feature that all franking machines can assist with is monitoring your postage costs. A franking machine keeps a record of what has been franked and by whom. All outgoing mail transactions are logged onto the franking machine and these can be easily accessed so your business can keep closer eyes on your postage expenditure. Ensure you are within your monthly budget much easily.
Added convenience and operates 24/7
No more visits to the local Post Office are required with your very own franking machine as everything is prepaid. This means that you pay for the postage in advance, 24/7, and every time a mail item is franked, the credit will be deducted from your account. This means you can frank a mail item whenever you like, even when the Post Office is closed.
Tips for acquiring a franking machine
When selecting your perfect franking machine, we suggest looking at the machine that can perform all the tasks that your business specifically needs. If you decide to purchase a low volume franking machine that handles smaller volumes and you overuse it, you will face more franking machine issues. So we suggest doing plenty of research before making a decision. Alternatively you can call Mailcoms today on 01543 572 776 and we will be more than happy to help.
If you are interested in getting a franking machine or upgrading to a Mailmark franking machine with even lower prices available, then please view our franking machine page here or call us today on 01543 572 776.
We are a Royal Mail Authorised Independent Inspector & Maintainer of Franking Machines with over 20,000 customers nationwide and we can supply you with our very own range of models.