What does Rate Change 2015 mean for you – Guide By Mailcoms
On the 30th March 2015, Royal Mail's rates for stamped and franked mail have increased. Find out here what rate change 2015 means for your business.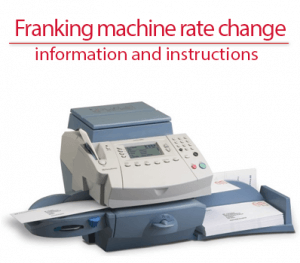 What's changing for rate change 2015?
On 30th March it will now cost you a penny more to send a first class letter and 3 pennies more to send a second class letter when using stamps. If, like many UK businesses, you use a franking machine, prices for a first class letter will start from 52p and 39p for a second class letter. These prices are governed by Royal Mail.
Using a franking machine!
When using a franking machine to send your post there are substantial price advantages available. Save up to 18p for a 2nd class letter and up to 12p for a first class letter. Even greater savings can be made withe all Mailmark franking machines such as the Mailstart Plus. View the 2015 postage rates here to see how much you can save.
Are you ready?
By now you should have the new postage rates installed and being used in your franking machine. If you have not installed the new rates then you face the risk of being charged excess amounts for incorrect postage. Your customers may also be charged.
How to download?
If you haven't downloaded the new rate changes then do so immediately. View our rate change 2015 instructions here and identify your franking machine to find the download instructions.
Downloading the rates!
If you haven't downloaded the new rates then view our rate change 2015 instructions here and download them today. We have constantly advised our customers to do the rate change before the 30th March for peace of mind. The 2015 rates should now be available for use.
Save money today!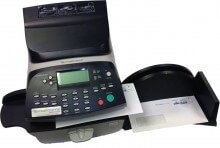 View our range of franking machines here and start saving money on your mail. You can gain access to the rate change 2015 prices and save money immediately. Remember Mailmark compliant models will save you even more money on your mail making even greater savings.