Royal Mail's Franking Prices Set To Change
The Royal Mail have announced an update to its postal tariffs! Due to come into effect on 25th March 2019.
Details of the 2019/2020 price changes are yet to be officially released by Royal Mail, however Mailmark franking still stands to give your business the cheapest franking prices when sending your post with the Royal Mail. Savings can and will continue to be made with Mailmark franking in comparison to standard franking and of course stamps.
Posting mail is and will continue to be an important method of communication for any business in the UK. Staying in touch with customers, suppliers and other stakeholders is an important activity for any business. With Mailmark franking, savings can be made every day, allowing businesses to cut costs and present their mail in a much more professional and business manor.
What Is Mailmark?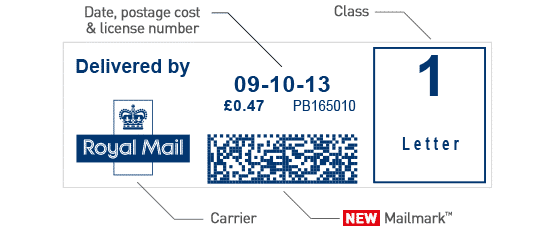 Mailmark is the most recent and up to date franking impression that can be produced by a modern franking machine. A 2D barcode is printed onto your outgoing mail and this barcode is very important. It contains all the information available about the item being sent, allowing Royal Mail to process the item at a quicker and more convenient rate. This is it's only benefit however. Mailmark offers businesses lower prices for many Royal Mail franking products and services. Find out more about Mailmark franking here.
A Mailmark franking machine can help massively when sending your mail. If you are interested in getting a franking machine or upgrading to a Mailmark franking machine with even lower prices available, then please view our franking machine page here or call us today on 01543 572 776.
We are a Royal Mail Authorised Independent Inspector & Maintainer of Franking Machines with over 20,000 customers nationwide and we can supply you with our very own range of models.