10% On All Smart Blue Franking Machine Inks and Labels – Mailcoms Ltd
Coupon Code No Longer Valid
Royal Mail have asked that all 'Smart Meter' franking machines now only use Approved Blue franking machine ink.
Mailcoms are offering a 10% Discount and

Free Delivery

on Royal Mail Approved Blue Franking ink and all other products including Red ink and Franking Machine labels.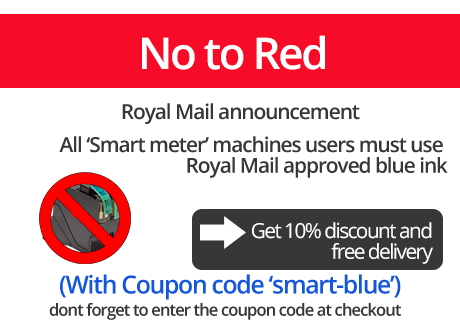 To Get your 10% Discount and Free Delivery simply click on the link above and when you check out use the Coupon Code 'smart-blue'. If you are unsure as to whether you have a smart blue franking machine please click here to check.
Why Not Share This?